Irene's recommendation in Sydney
Shop
Thainatown Restaurant

Where? 48/91 Goulburn st. Sydney

What's special?

The Thai food is really spicy!! If you cannot try spicy food and you can choose beef noodle soup (as the below photo)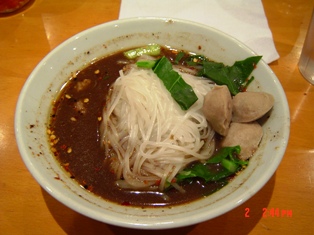 How much there?

The price is around AD$7.8~8.5….

Open hour: 11am~10pm

Open days: 7 Days
Irene's recommend

What's shop?
Harry's Café de Wheels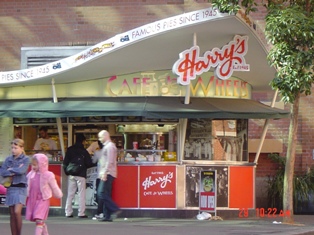 What's special

Meat pie and hot dog are so popular in this shop. Especially, people would like to buy meat pie at midnight....Anyway, this meat pie is a icon for Australia, and traditional aussie meat pie is also very flavorful~~

How much for meat pie or hot dog?

The price is around AUD$ 3.5~4.5....depend on what kind of flavour do you order....

Where is it?
The original shop located in Woolloomooloo and recently there is a branch shop in city.
reference website as below:
http://www.nsw.nationaltrust.org.au/harryscafe.html
Shop: 山城火鍋王(hot-pot)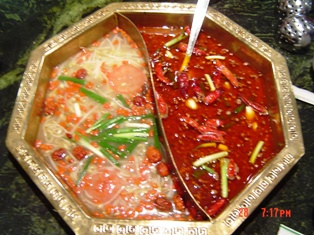 Where: Sussex st. in City

What's special there?

The soup of hot pot is really tasty, because the soup is made by multiple herbs and seasoning. In hot-pot, there are two kind of flavor, the red soup is spicy, another one is not spicy. Anyway, hop-pot is a good choice for winter….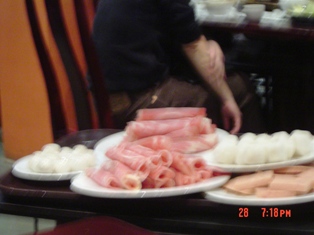 Price: depend on what kind of dishes you choose….In my case, we paid AD$60 for 4 people….

Irene's recommendation
Where is there?
Watson bay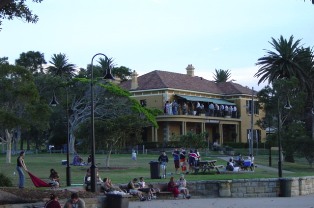 What's special?

the view is beautiful there and the fried fish shop is also famous…Good for taking a rest and killing time…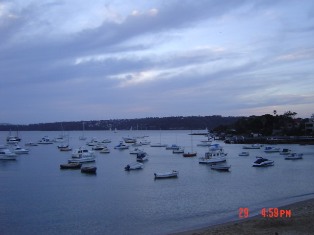 The seafood platter !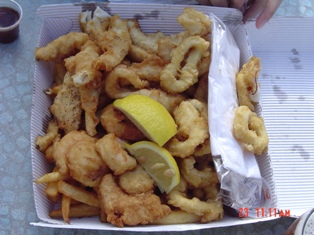 It is around AD$14....this meal can be share for 2 people, because there are so many seafood and chips....Really tasty and yummy!!

How can we go there?

Take ferry from Circular quay and it might take 15 minutes.
Irene's recommendation
Shop: Pancakes on the Rocks
Where: 10 Hickson Road, The Rocks, Sydney 2000
Website:
www.pancakesontherocks.com.au
Phone: 02-9247-6371
Open 24 hours
This restaurant is so popular in the Rocks and there is always crowded at weekend.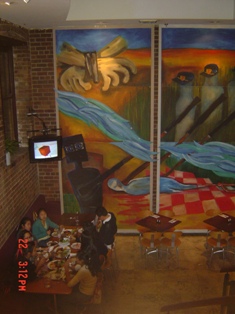 Pancakes are very famous in this restaurant. The price is around AD$12 for one dish of pancakes….the pancakes are so delicious and size is also big….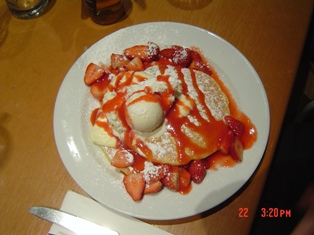 Nice restaurant!!